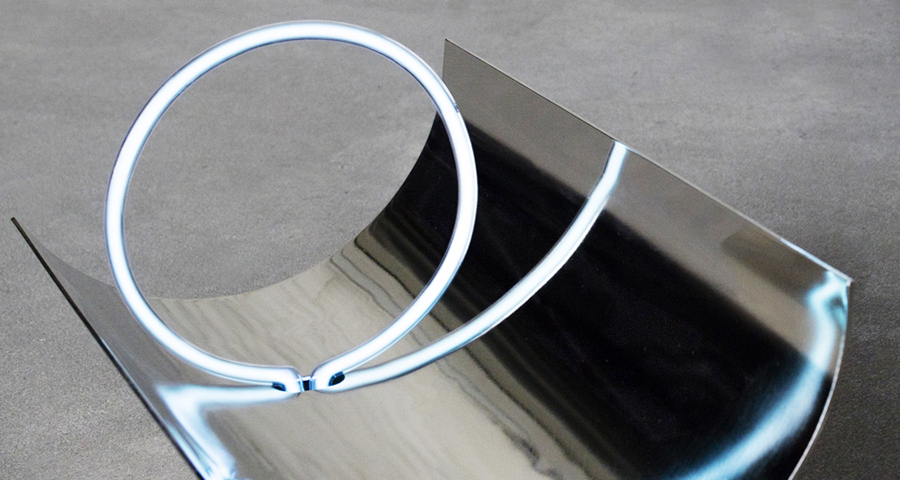 _
Aybar Gallery works side by side with the most acclaimed and influential designers, able to transform ideas and concepts into products and projects , the gallery, exhibits, produces and commissions original designs and offers Curational Services for Museums, Cultural Institutions, Private Galleries and Collectors
Aybar Gallery is founded on the principle of creative collaboration between designer and gallery and is proposing a selection of Unique, Limited Editions and One-of-a-Kind works collaborating directly with the designers on site-specific projects which are featured in solo shows in its space in Miami and with International apparitions at the best Collectors Fairs.
Image :
Detail of Ni Series Table Lamp by Sabine Marcelis.
High polished Nickel and Glass neon light tube.