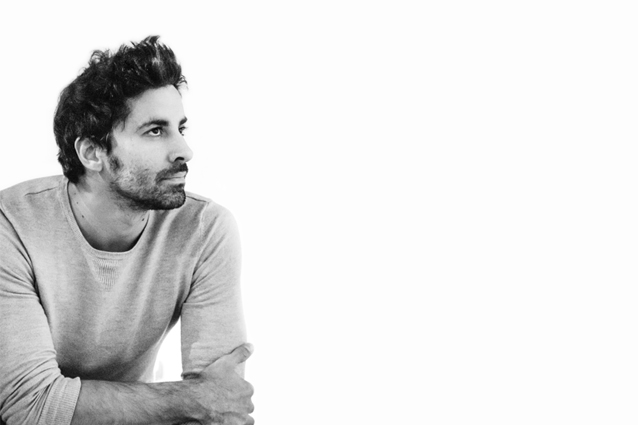 _
Arnaud Lapierre
www.arnaud-lapierre.com
First of all, It's above all a question of capturing human realities, whether in their most fleeting, intimate or elusive definition, it is to capture emotions with absolute imagination. Design is a way to see and understand : a delicate answer to a pertinent question.
The design studio approach opts for a semantic & contextual method, as a functionalist & clean "Slow Tech" drawing, clear & lucid function, searching for meaning-bearing forms that generate a new way to perceive the object, playing with archetypal formal codes. Forms that express a typology reduced to a signal, a disturbing simplicity : the unexpected or surprise to give up objects' inert status, manipulating the unconscious rituals of everyday gestures, carrying imaginary and enthusiastic contemplations.

Arnaud Lapierre received in 2011 the prestigious Audi Talents Awards during the closing ceremony Designer's Days. For the Andrea Branzi : " he gives intelligent answers to intelligent questions," Alain Lardet : " his design is the poetry of everyday life : Fundamental and sensitivity".
In 2007, graduated from ENSCI/ Les Ateliers de Paris with honors. Arnaud Lapierre participates in events related to design and galleries exhibitions, Involved in multidisciplinary projects with European and Japan manufacturers and turns his activity towards the interior design : private commissions, retail, showrooms, restaurants and bars & museum exhibition. Works and draws for many international furniture manufacturers.
Since 2010, his work has also been presented in various thematic exhibitions at VIA in Paris, FIAC, at Mudac in Lausanne & Shanghai MODAC. In 2015, he will be presenting a personal exhibition in the showcase windows at the Galeries Lafayettes in Paris, France. and will be commissioned for a magistral mirror installation in Shanghai and also a work & installation exhibition in Contemporary art center Hotel de Gallifet in Aix en Provence.
Available works :