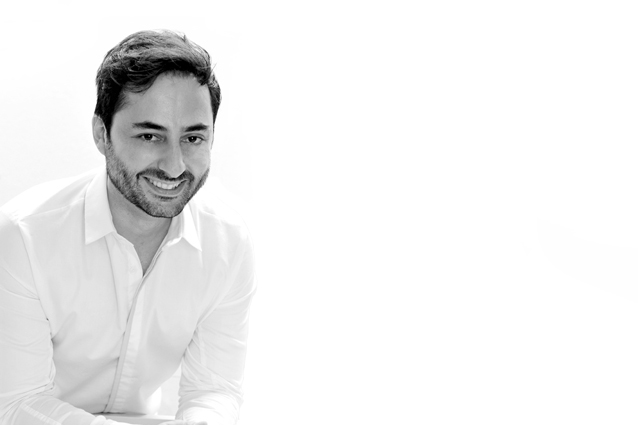 _
Leonardo Di Caprio
www.leodicaprio.com.br
"When I was young, I remember I loved to fill the house plans published on magazines with drawings. As well as I loved building sheds, forts, houses and shops for fun. What amused me the most was building a house, without necessarily play with it. I built and destroyed them over and over again." Leonardo Di Caprio, Italian father and Brazilian mother, was born in São Paulo. In 1999 he graduated in Law at University of São Paulo. Why? Probably because he was attracted by the building of the Faculty of Law, a former Franciscan monastery of XVIII century.
After his degree, Leo got some internships at famous law firms and he became assistant professor and researcher. During these years, he walked in the courthouses for hours, imagining turning them into private houses… Then, he worked in a legal firm of financial markets, before moving to the USA and to Italy. There, he attended art and product design courses and a summer session of interior design at the European Institute of Design in Milan. Later, he attended an art history course at the University of Rome.
Back in Brazil, he resumed as lawyer, but it was just a matter of time. In 2006, in fact, he quitted the law firm and he decided to dedicate himself to his new job, his passion: to furnish and decorate houses. Since then, Leo Di Caprio has realized product projects, installations and interior design projects in different countries: Brazil, Chile, Argentina, United States, United Arab Emirates and Italy.
In 2011 he won the award for the Most Innovative Project of Casa Cor, exhibition of interiors in São Paulo.
Leo has continued to study, mainly self-taught, encouraged by the enthusiasm and the desire to create more and even better houses. "Every time I realize a new project, I have to achieve the major objective of living, that is the primary need of having our place in the world, our comfort. Furniture and house are the main scenario of our lives, where we collect our vital energy to inhabit the world. This is my goal and with them we need to stablish a relationship."
Leo has been showing product design projects in Milan and São Paulo design weeks since 2014. Since 2015 Leo Di Caprio is the artistic director of AuCap.
Available works :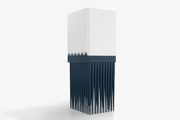 Exhibitions :