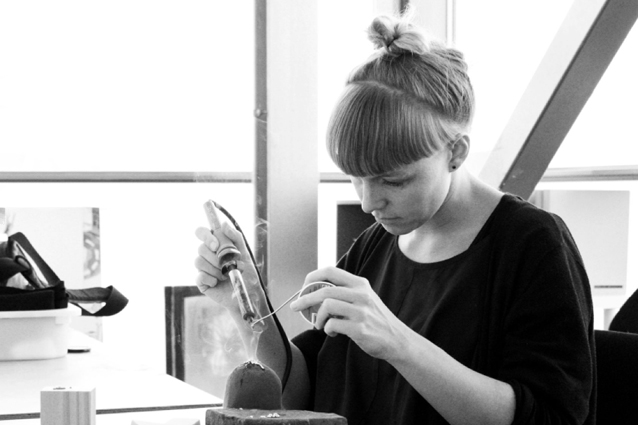 _
Stine Mikkelsen
www.stinemikkelsen.com


Stine Mikkelsen is a Copenhagen-based material researcher and manipulator working within the field of experimental product design.
With a background in textile design, materials have a primary role for her in both the process as well as the final objects. Through challenging and refining methods from this field, unexpected things occur which lead to new ways of making and producing.
Through this, she not only challenges the way we understand textile and product design, she also modernises the notion of crafts.
Available works :