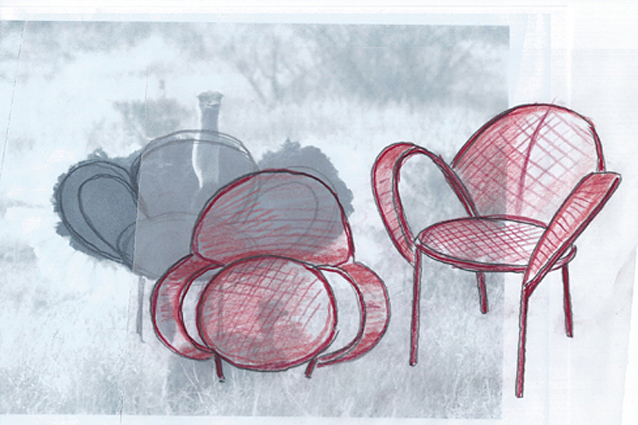 BANJOOLI, September 2014
Designers : Sebastian Herkner
Curator : Francisco Polo in collaboration with MOROSO Asia
_
A seductive dance
The shape of the chair, and particularly the armrests, is inspired by the mating dance of male ostriches –banjooli in the Wolof language- who stretch out their wings to show off their beauty to the female

Banjooli is the second collaboration between Francisco Polo and MOROSO Asia after Francisco met Sebastian Herkner in Bangkok in summer 2014.
An explosion of colours, a collection of outdoor chairs and auxiliary tables that communicates the expressive power of Africa at first glance.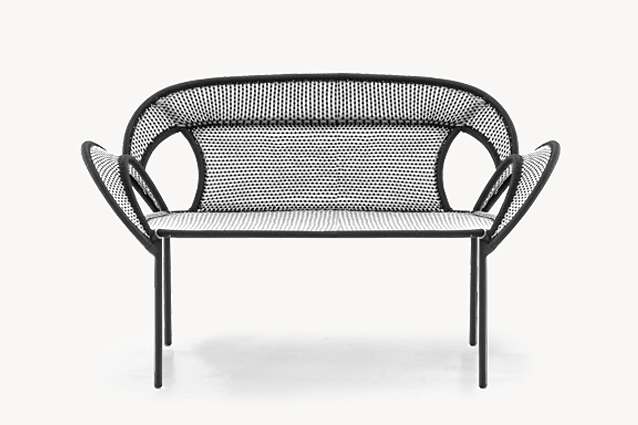 Banjooli is produced by African craft weavers using hand-weaving colourful strings from the nets used by fishermen in Senegal. Real authenticity.
Each design differs from the next and indulges in recounting its unique merits and defects because every item, in the choice of its colours, passages of string, and in the conversations of the craftsmen has its own tale to tell.

For more information about Banjooli dont hesitate to contact as or visit :
www.sebastianherkner.com
www.moroso.it
Photos courtesy of MOROSO " The Beauty of Design " Catalogue 2014, Sebastian Herkner
Digital edition : Francisco Polo