STICKS, August 2014
Designer : Brynjar Sigurðarson
Curator : Francisco Polo
Client : Spark Design Space, Iceland
_
For his graduation project at the Iceland Academy of the Arts (IAA), Brynjar Sigurðarson
embarked on a month-long trip to Vopnafjörður (weapon-fjord), a small rural community in the
North East of Iceland. Brynjar deliberately chose a place he had never visited before, meeting farmers, fishermen, the local priest, the mayor, knitters and a shark hunter.

The products of his research were furniture objects with no defined functions. The methods, materials, forms and colors used in the furniture
objects were all the result of this trip. For example, a method used in most of the details was passed on by a 70 - year - old shark fisherman.
When Brynjar visited him, the fisherman was preparing nets for the 100-day lumpfish season, using a netting needle and a nylon string.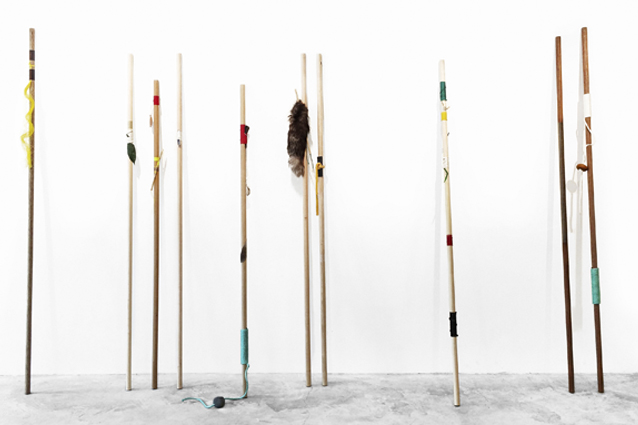 Brynjar learned the methods and this became the focal point of the project. When things, as methods materials and forms, leave their original
environment or just go from one environment to another, their function and meaning converts or changes.
" When I first discovered these roping methods at the fisherman's workshop, it felt like I had connected with a hidden Icelandic craft.
Even though I had no specific use in mind, when I started experimenting with these modest ropes, I found that they had endless possibilities for
aesthetic use "
 - Brynjar Sigurdarson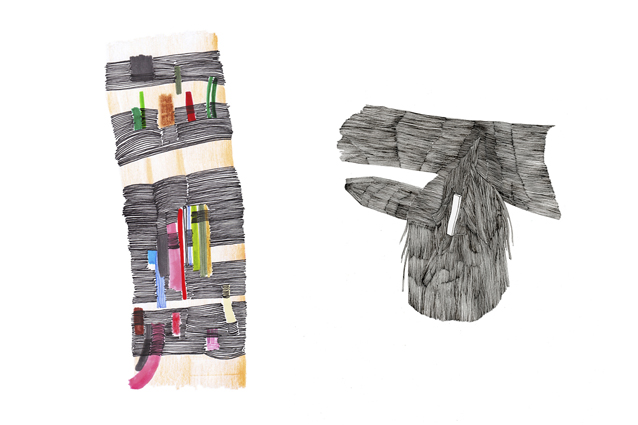 Now Brynjar has revisited his project and added to it a collection of sticks. Like the original furniture objects, the sticks have no defined function.
Sticks are part of our childhood and the element of play is always present around them. Sticks also have a strong reference to tools and weapons.
They are often used as an extension to our bodies as well as a support, like the walking stick.
So what started as an innocent trip to a local village in Iceland turned into a much longer journey with new people and cultures, methods, materials,
forms and colors. One could say that Brynjar has truly become a traveler and an explorer and now he holds a beautiful STICK to complete that image.


STICKS are available exclusively in Miami through Aybar Gallery , for for information visit our shop on line


Text : Sigríður Sigurjónsdóttir
Photo : Vigfús Birgisson, Francisco Polo