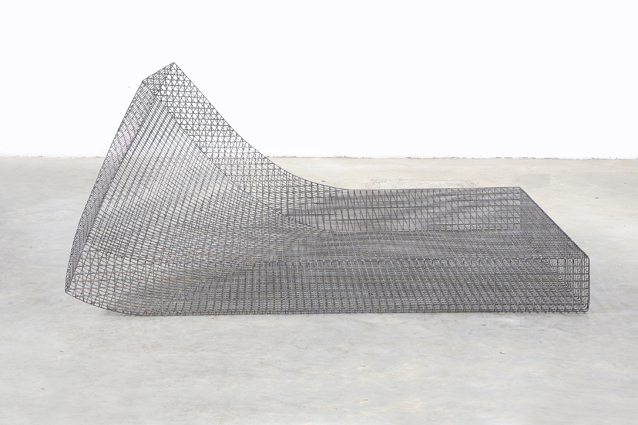 Wire S
_

We are pleased to announce our new collaboration with Belgian duo Muller van Severen introducing in our Gallery selection the Wire Collection.
The collection consist in 13 different pieces including loungers, daybeds and a bookshelf for Outdoor or Indoor use in stainless steel or powdercoated in different colors.
With Wire S Collection, the designers worked with a stainless steel netting of two by two centimetre squares to create lounge-sculptures series with a highly architectural feeling, a strong penetrating visual effect and a very artistic expression.
" We wanted to accentuate the openness of the space. You can see through the object, but still, grasp the Architecture. Transparency makes the objects present and absent at the same time. They dont impose themselves on you, while they continue to be sculptural "