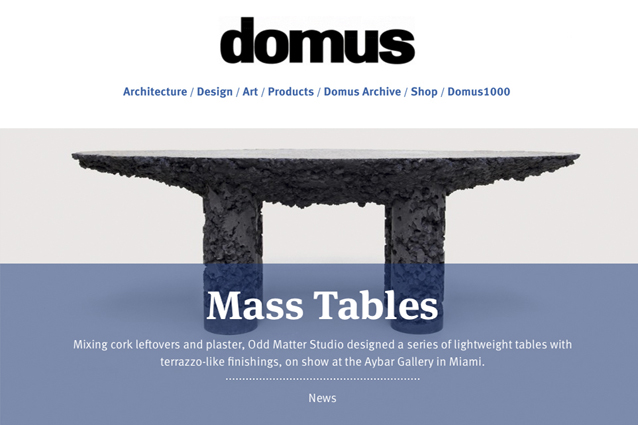 DOMUS Magazine , featured Mass Tables by Odd Matter studio.
_
MASS tables are part of a series of Rocklike textured pieces with a cork terrazzo finish. Hand made with a new technique developed by Odd Matter that explores the use of cork as an aggregate material and high quality hard plaster as a binder, contrasting the rough texture with a smooth and vivid graphic surface.

First pieces were made and developed at the Villa Noailles during Design Parade 2015 and now are exclusively available in the US at Aybar Gallery.
Read full article at DOMUS Magazine