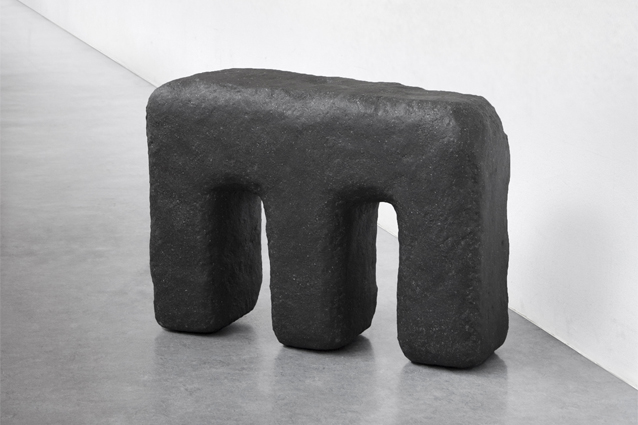 DEZEEN Magazine , featured Tactile Monoliths by Stine Mikkelsen
January 2018
Text : Eleanor Gibson
_
Danish textile designer Stine Mikkelsen has crushed granite, melted tin and torched rope to create this collection of bizarre-looking Furniture for Miami's Aybar Gallery.
The rugged finishes of Mikkelsen's Tactile Monoliths are based on objects found in the harbour of her hometown, Marstal, which is located in Aero – one of Denmark's Baltic Sea islands.
The designer is now based in Copenhagen, where she handmade the collection for the Aybar Gallery.
Read full article at DEZEEN Magazine