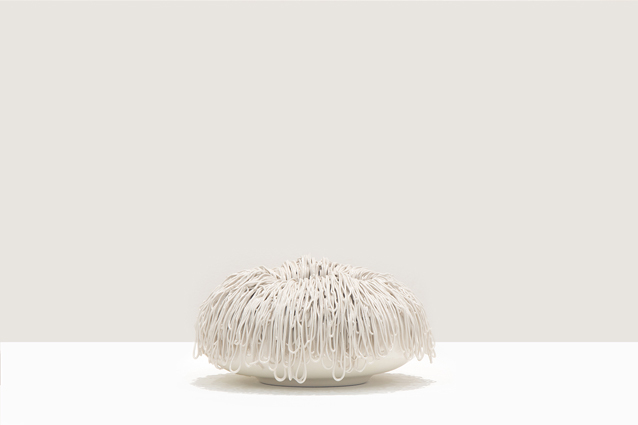 Wallpaper* TOP100
_
Wallpaper* Magazine has selected HILO Vessels by Marre Moerel as one of the TOP100 projects in 2015.

As in most of her work, Moerel has used low-end technique to obtain high-end conceptual pieces and with HILO , the designer has pushed the boundaries
of ceramics to it;s extreme limits obtaining vases with high-end crafmanship, strong character and intuitive emotions making something which in theory
it isn't suppose to be possible .
HILO Project is a Commision by Aybar Gallery Miami as a Limited Edition of 8 pieces worldwide of each vase, numbered and signed by the artist +
2 Artist pieces + 1 Prototype .
HILO vessels are exclusively available in US through Aybar Gallery , in case you are interested in more information dont hesitate to contact us or visit our shop on line
More information :
www.wallpaper.com
www.marremoerel.com