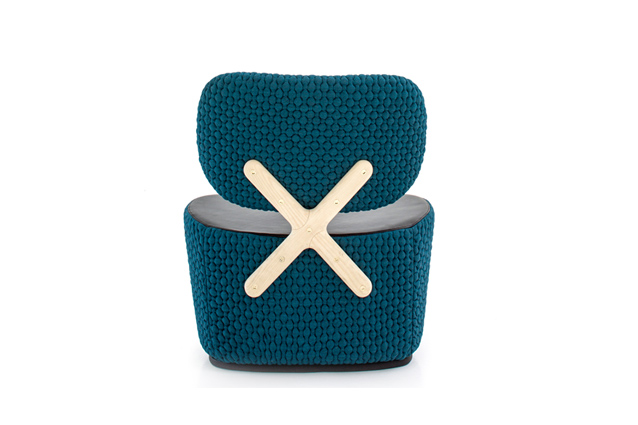 X CHAIR
_

Dutch designer Richard Hutten has created a chair with a distinctive X-shaped connector on the back.
Designed for Italian furniture brand Moroso, the X-Chair launched this week at the Salone del Mobile in Milan.
" Normally when you see a chair for the first time it's always from the backside because it's grouped around the table " " So the starting point for this chair was the backside "

" It's a very round chair, it's a very friendly chair," said Hutten. "It fits in all kinds of situations to cheer up the space "
Aybar Gallery is working with Richard Hutten for more than 10 years and Moroso furniture has been part of most of our Interior projects, visit our available works to find some of the most iconic and famous designs by Richard Hutten.

More information :
www.moroso.it
www.richardhutten.com