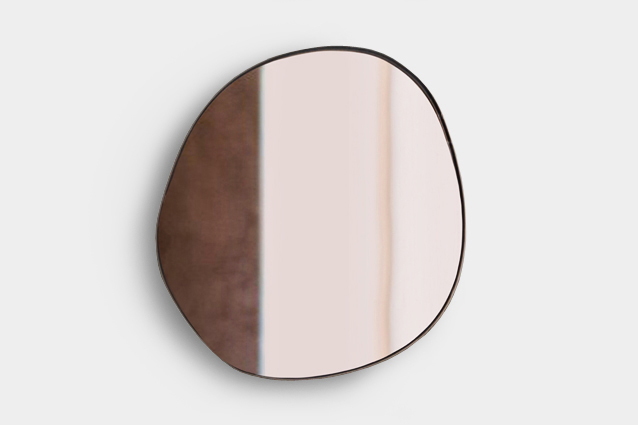 OFF ROUND mirrors
brit van nerven & sabine marcelis
_
Year : 2013
Materials : Mirror, glass, invisible metal mounting system.
Colours : Blue, Smoke, Green, Silver and Rosé.

Off Round-collection utilizes the thickest available glass sheet which is laminated on a coloured mirror. The shape of the different mirrors is derived from hand drawings whose irregular form create a play in our perspective perception.

Off Round 450 H17,71" W14,96" D0,98" ( H45 W38 D2,5 cm )
Off Round 550 H21,65" W19,68" D0,98" ( H55 W50 D2,5 cm )
Off Round 700 H27,55" W24,40" D0,98" ( H70 W62 D2,5 cm )
Off Round XL 900 H35,43" W33,07" D0,98" ( H90 W84 D2,5 cm )
Off Round XL 980 H38,58" W39,37" D0,98" ( H98 W100 D2,5 cm )
Off Round XL 1100 H43,30" W38,97" D0,98" ( H110 W99 D2,5 cm )


Category : Open Edition