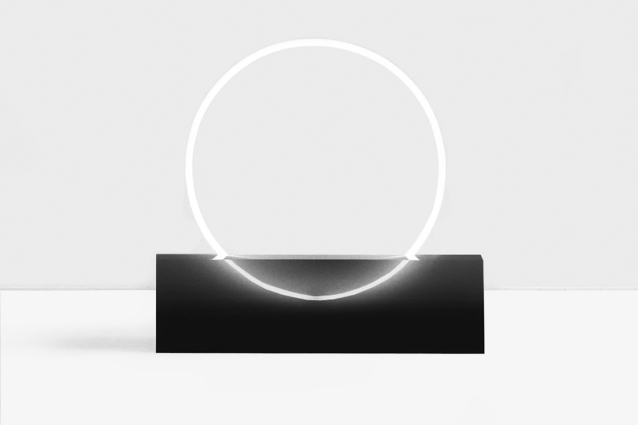 VOIE Light / Table
sabine marcelis
_
Year : 2015
Materials : High polished resin and Glass neon light tube.
Resin colors : Smoke and Snow. Unique custom colors available.
Neon colors : Coral, Turquoise, Lemon, Blue, Pink and White.

Small block round : H12,59" W9,84" D3,14" ( H320 W250 D80 mm )
Small block oval : H16,53" W9,84" D3,14" ( H420 W250 D80 mm )
Medium block : H17,71" W19,68" D3,14" ( H450 W500 D80 mm )
The 'voie' light series is the first result of an investigation into the manipulation of light-paths. Having chosen neon as the primary light source, the designed objects create an interception on the path the light follows through the addition of a singular extra material.
The addition of cast polyester resin diffuses the light path and in turn uses the light source to enhance the
colour properties within the resin. A new moment is created when this mutually beneficial relationship is formed between the materials, defining the unique properties of each where the two meet.
Category : Open Edition ( Custom colors of the Voie table lights are available upon request through Aybar Gallery )