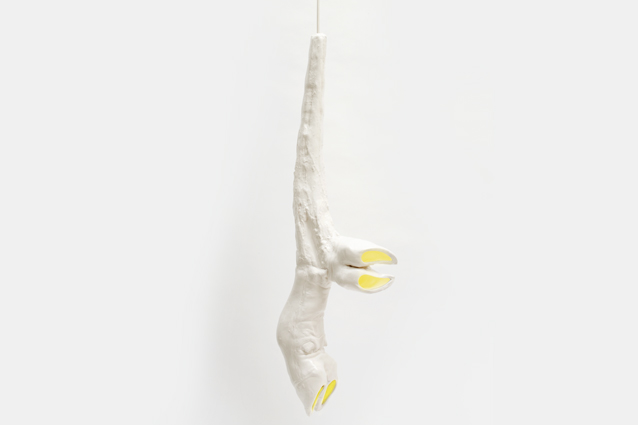 SIAM'S HOOF Pendant Lamp
marre moerel
_
Year : 2010
Project : Food on the Table
Materials : Stoneware ceramic gloss glaze finish in white .


From the international acclaimed project " Food on the Table " this pendant lamp is considered an Object D'Art and has been received with great warmth from many ART Collectors worldwide and been exhibit in world-class projects as the Grand Slam for the VIP suites of the Australian open Tennis 2015 .
Food on the Table collection is Exclusively available in US through Aybar Gallery .
Size : H31 1/2" W9 1/2" D4" ( H80 W24 D10 cm )