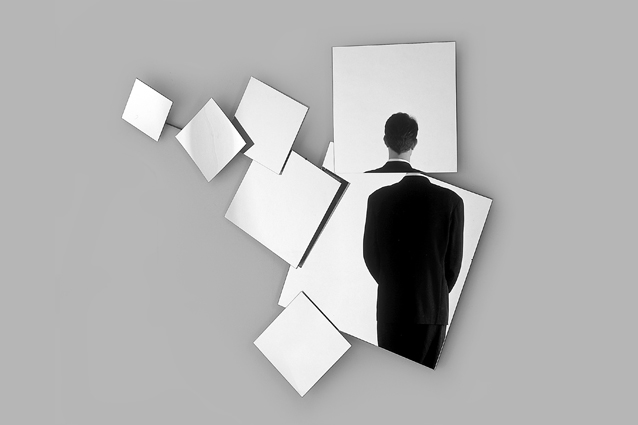 MIRALLMAR mirror
eduard samsó
_
Year : 1991
Materials : Mirror composed of 7 different square two-sided mirrors of different sizes, with variable position.
The mirrors are plane with exception of the centre one which is Concave. Structure, ferrules and discs in Zinc-plated in iron.


Size : H59" W70,86" ( H150 W180cm )
Designed by Eduard Samsó , Mirallmar mirror consits in seven mirrors randomly deployed on a zig-zagging spine configure the objet.
The seven faces are a thought, an intuition and, as such, something never definitive, always unfinished ... In order to be able to define themselves, they need a place to reflect and thus to inhabit. In contrast, at the spine everything is terminated, constructed ... There everything is definitive and conclusive.
Intentionally, a part of this spine is left exposed to view in order to give a few clues as to laws governing its construction.