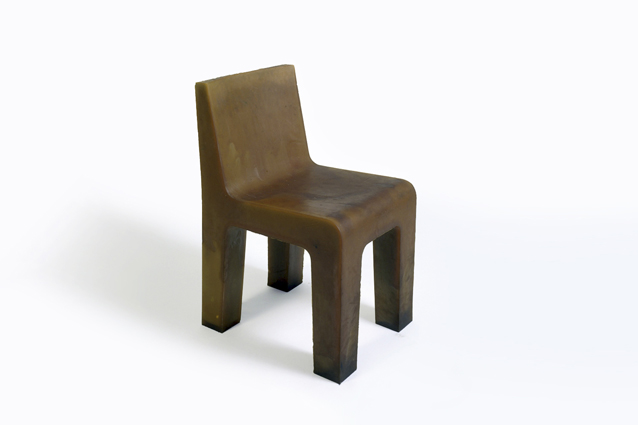 CONSTRUCTIONLESS chair
richard hutten
_
Year : 2006
Materials : Multi-rotation moulded PU in *( almost ) every color possible.
Size : H31,49" W19,68" D23,62" ( H80 W50 D60 cm )

Category : Limited edition of 20 ( available 4 )

Inspired and named after the Centraal Museum in Utrecht, the Constructionless chair by Richard Hutten was designed as the refectory chair of
the 21st century. Seemingly heavy, the chair is in fact light due to a hollow construction and the use of polyethelene.

Guest of the wedding ceremony of the Dutch crown Prince Willem-Alexander and Princess Maxima sat on these chairs at the Beurs of Berlagel.
The pattern on the outside is the result of the rotating in the mold, and can not be controled making each chair Unique.