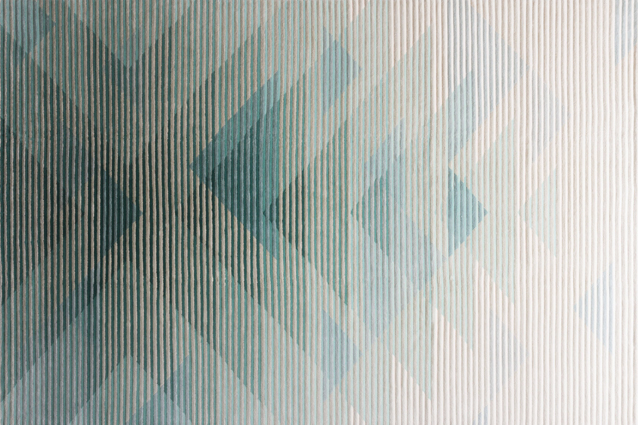 LAKE GREEN Rug
raw edges
_
Year : 2013

Composition : Wool, bamboo silk (25%)
Technique : Lenticular, Handknotted

Handmade in Nepal

Size :
Large : 12,46' x 9,18' ft ( 380 x 280 cm )
Medium : 9,84' x 8,53' ft ( 300 x 260 cm )
Small : 9,84' x 6,56' ft ( 300 x 200 cm )

Custom size on request

The collection has been selected for major awards, incuding the Elle Deco International Design Awards 2015, The Architizer A+A Awards 2015,
and the Dulux Let's colour Award 201. It has been nominated for the Best British Patterns section of the Elle Decoration British Awards 2014.
The Lake Collection won the Wallpaper Design Award 2015 for the Best Optical Illusion.