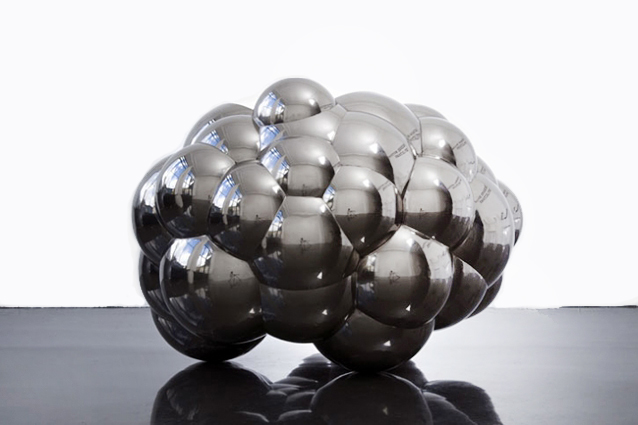 CLOUD CHAIR
richard hutten
_
Year : 2007
Materials : Nickel plated polished aluminium.
Size : H31,49" W47,24" D39,37" ( H80 W120 D100 cm )
Category : Unique piece ( Sold Out )

Cloud chair is part of the research and the theme of basic forms which Richard Hutten has been working his whole career. The last years Hutten's designs prove how much he loves circles and spheres as his collection of clusters of silver spheres called Atomes d'Argent for Christofle.
Hutten designed the chair in early 2007 and he produced it at the end of 2008 with Launching at Salone del Mobile de Milan.


Aybar Gallery collaborates with Richard Hutten fom more than 15years, special commissions and one-of-a-kind designs by Richard Hutten are available through the gallery.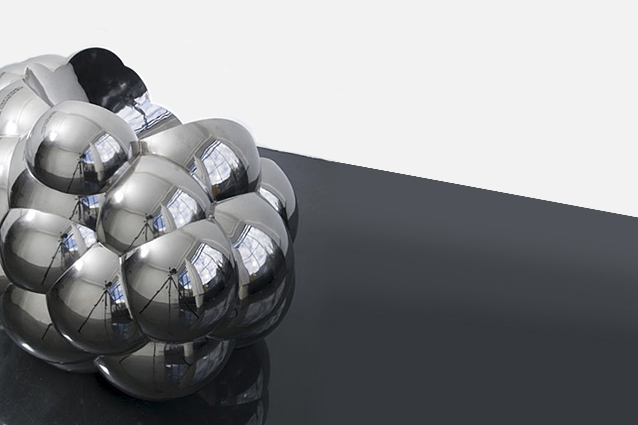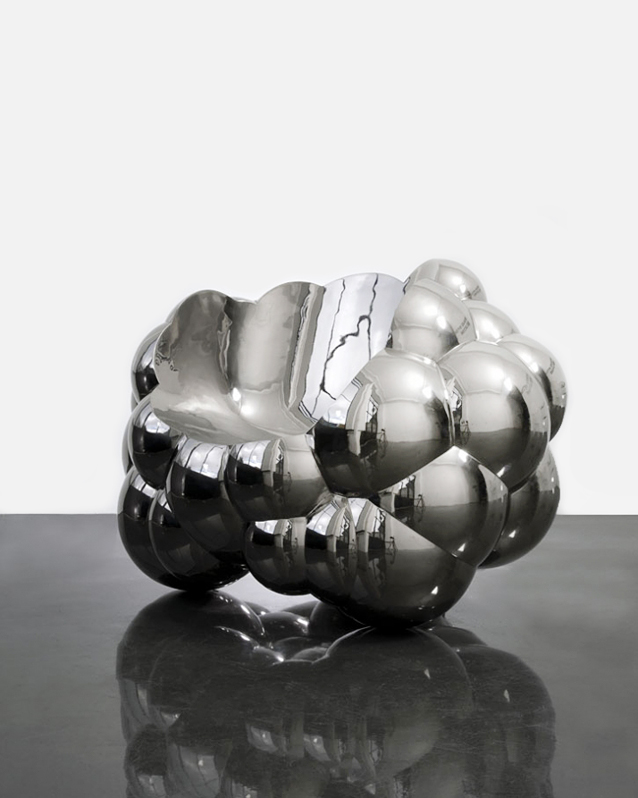 Cloud chair,
Richard Hutten for Kvadrat ( Unique Piece )