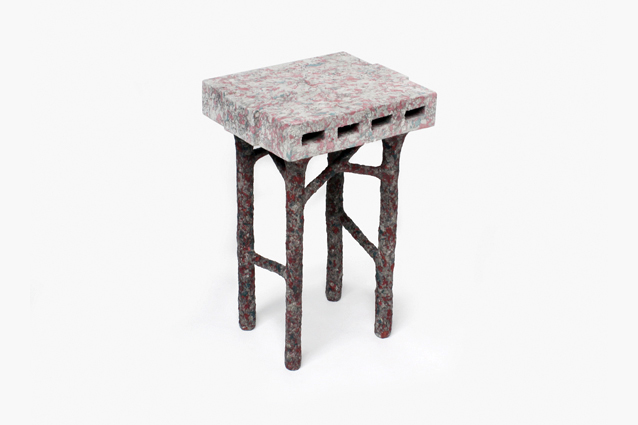 PAPERBRICKS SCULPT low side table
woojai lee
_
Year : 2017
Materials : Recycled newspapers, glue.
Colors : Red, Grey, other colors upon request.

Size : H17,71" W13,77" D11,81" ( H45 W35 D30 cm )
Paperbricks are an exploration of how to recycle paper in more sustainable ways. The newspaper is turned into pulps which are mixed with glue and shaped into bricks.Sturdy as real bricks they combine a pleasing marbled look with the warmth and soft tactility of paper.
Category : The use of recycled paper makes each side table Unique.