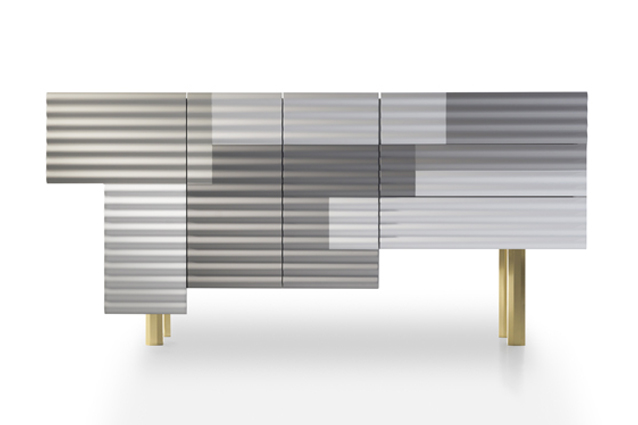 SHANTY Cabinet
doshi and levien
_
Year : 2014

Materials :
Containers are manufactured of MDF in a matte lacquered finish.
The containers are attached together using a mechanical fixing system.
Doors are made of MDF with mechanised wave-form fronts, and matte lacquered finish.
The Glas Top is 8mm thick and transparent.
Octagonal Legs made of extruded anodised aluminum or painted in different colours.
The Structure is made of tubular iron with welded strips to assemble the legs.
Available colors : Multicolour ( Summer or Winter ) and Monochrome in White, Black, Blue and Green.

Size :
Shanty A : H38,18" W81,9" D20,9" ( H97 W208 D53 cm )
Shanty S : H38,18" W51,6" D20,9" ( H97 W131 D53 cm )