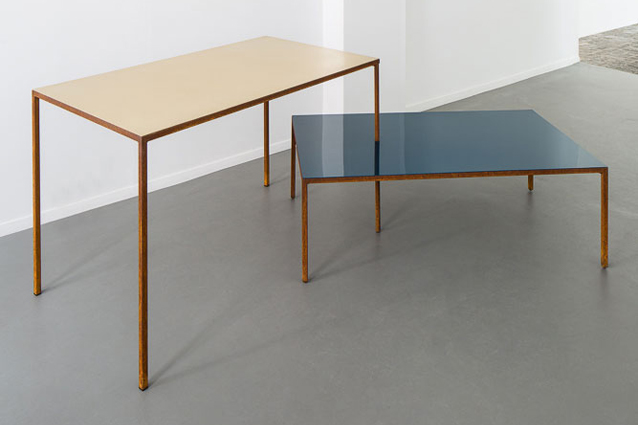 TABLE + LOW TABLE
muller van severen
_
Year : 2014
Materials : Rusted steel frame and High gloss lacquered steel top.
Colors : Brass and Deep Blue / Cream white and Rust.
The table + low table was born of the attempt to create simple sculptures that could be displayed as Art and also pinch-hit as Furniture. This piece by Muller van Severen has obvious references to the Stijl movement ( as Piet Mondrian's primary-color grids ) and the steely serevity of Bauhaus design.

Size table : H29,52" W27,55" L47,24" ( H75 W70 L120 cm )
Size low table : H15,74" W27,55" L47,24" ( H40 W70 L120 cm )


Category : Limited Edition of 12 + 2 AP