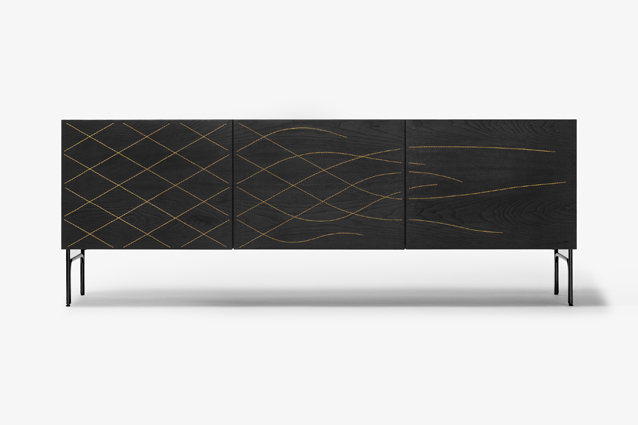 COUTURE sideboard
färg & blanche
_
Year : 2017

Materials :
Sideboard in veneered natural ash wood or varnished in black.
Structure in lacquered steel and doors swen in black, blue or orange thread.

Size : H26,37" W70,86" D15,74" ( H67 W180 D40 cm )

Fredrik Färg and Emma Marga Blanche are Swedish designers who add personality, technique and innovation in their designs.They have been developing a technique for various years in their studio based in Stockholm, baptizing and registering it as Wood Tailoring TM, which includes the use of sweing machines directly over hard materilas like wood to join different parts. This way the pieces have their own aesthetic value and offer surpising and suggestive results with simple decorative patterns.