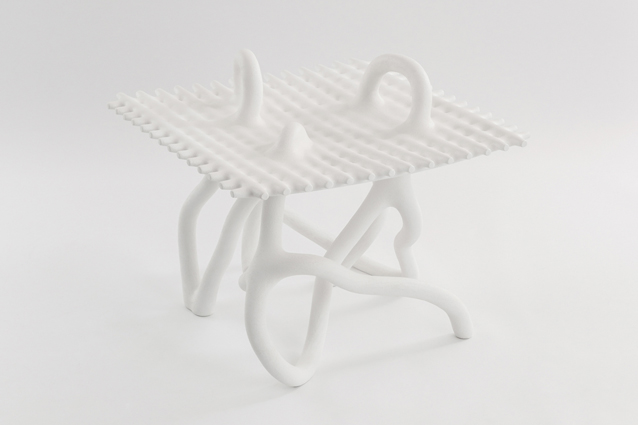 LOW RANDOM table
studio ilio
_
Year : 2017
Materials : Nichrome wire, sand, reclaimed nylon powder with PU coating surface.
Size : H21,65" W25,98" D25,98" ( H55 W66 D66 cm )

Category : Open Edition

Hot Wire Extensions pieces by Studio ilio is an innovative material process using the waste nylon powder of SLS 3D printing.
Being able to transform simple wire structures into solid bodies, the un-imaginable freedom in shapes, and the properties of the material mixture make this process easily distinguishable from traditional manufacturing processes.