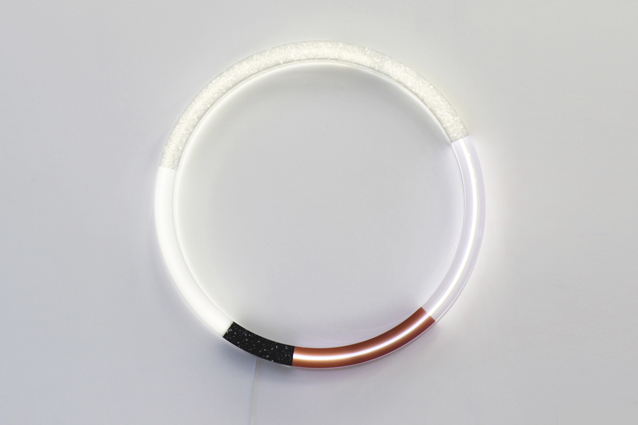 FILTER Light Wall and Chandelier
sabine marcelis
_
Year : 2016
Materials : High Macs, High polished resin and Glass neon light tube.

Diameter 39,37" D2,36" ( Diameter 100 D6 cm )

Filter is a series of lighting which utilises the material properties of High Macs combined with cast resin to filter a light source, highlighting the material's hidden qualities.Patterns and colours which do not reveal themselves when the light is in off-state are exposed and celebrated once the lights are lit-up.
First editions of Filter lights were commissioned by Baars & Bloemhoff during Dutch Design week 2016 and Salone del Mobile 2017.


Category : Open Edition ( One-of-a-kind Filter lights are available upon request )