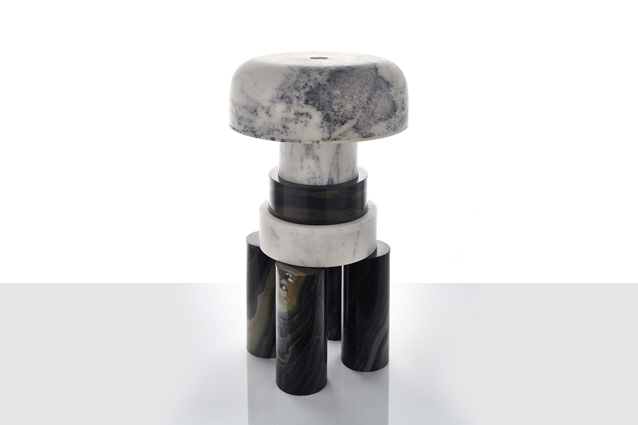 AIRY-0 , floor lamp
raw material
_
Year : 2017
Materials : Molten Black marble with gloss finish and White Mist marble fine matte finish.

Size : H29,33" D17,71" ( H74,5 D45 cm )

Stone temples in India were traditionally constructed entirely based on joinery, without the use of cement, mortar or any other bonding agents.
For Airy floor lamp, the designers have been collected, sifted and carefully selected all the stones for making each piece, they are handmade produced and due to the nature of the material no two lamps will be the same, making the finished piece One-of-a-Kind.


Category : Limited Edition of 8 + 4AP ( Numbered in the serie and signed by the Artist )