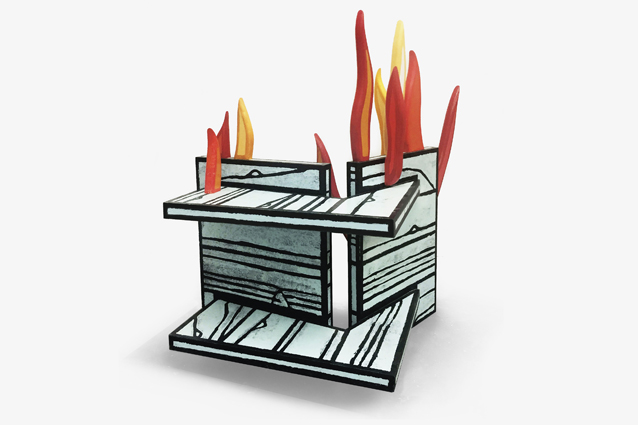 BURN YOUR FURNITURE BLUE, Chair
richard woods
_
Year : 2017
Materials : Acrylic paint, ash.
Size : H31,49" W23,62" D23,62" ( H80 W60 D60 cm )

Richard's signature bold patterns representing wooden planks, are printed onto every surface of the wooden seats with a black line along every edge to create the effect of an Illustration.
The Artwork develops out of the notion that the desire to make and the desire to destroy are intrinsically linked.
Each Artwork is handmade by Richard in his studio in London with a unique set of Printblocks manufactured exclusively for this chair-sculpture.

Category : Limited Edition of 5 + 1 AP