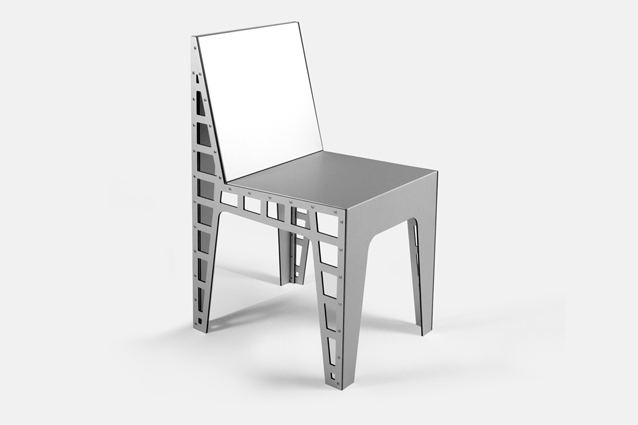 O.O.A.K ( One-of-a-Kind ) , chair
richard hutten
_
Year : 2000
Materials : Alucarbon.
Size : H31,49" W19,68" D19,68" ( H80 W50 D50 cm )

In the middle of World War II in 1942, Gerrit Rietveld, helped with his son Wim, constructed a chair made out of one sheet of aluminium.It served to explore ways of production according to the most advanced aeroplane technologies.
To pay homage to the great Architect, Richard Hutten decided to make an aluminium chair out of one sheet.His version has a much simpler shape than Rietveld's and the material is different, stiffer. Its a Laminate of aluminium sheet and plastic called Alucarbon.


Category : Contact the Gallery for further information.