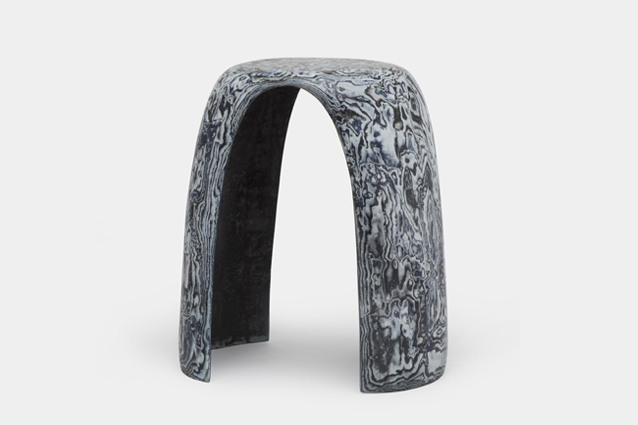 BAHIA DENIM stool
sophie rowley
_
Year : 2017
Materials : Denim Offcuts, resin.
Size : H18,89" W17,71" D11,59" ( H48 W45 D32 cm )

The Bahia stool is a sculptural seating piece created from a combination of denim offcuts and resin.
Throughout the process each material is carefully selected, applied onto a shape and hand-carved to create intricate marble-like patterns. The non-uniform nature of the waste - the variation in size, shade, colour and texture leads to one-of-a-kind creations. Through researching and experimenting with materials Sophie Rowley reveals unexpected aesthetics of discarded materials, ensuring that these are given the same level of craftmanship and detail as raw materials.
Her Bahia Denim designs are named after the Brazilian blue marble Bahia.



Category : Limited Edition of 8 + 2AP ( Numbered in the serie and signed by the Artist )