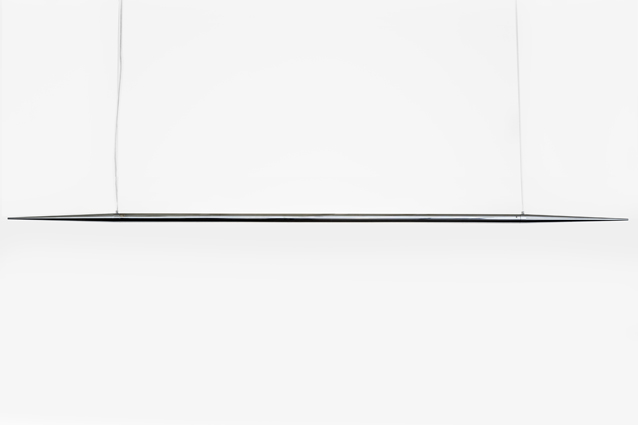 FERRÃO Pendant and Wall
rain studio
_
Year : 2018
Materials : Chromed aluminium, Led tube.

Large 70,86" or 82,67" Diameter 1,57" ( Large 180 or 210 D4 cm )

The Ferrão Lamps are composed of a metalic body with a reduced diameter and sharp tips, referring to the image of a spear. The spike-shaped ends give the pieces tension, but also serenity, as it turns it into a line that disappears smoothly in the environment. The aim was to create a design that does not strive for attention, yet draws the eye for its delicacy. The thin shape seeks a synthetic and precise existence: beauty is right in thesubtlety of the form emphasized by the reflexivity of the material.


Category : Open Edition ( One-of-a-kind Ferrão lights are available upon request )

Ferrão Pendant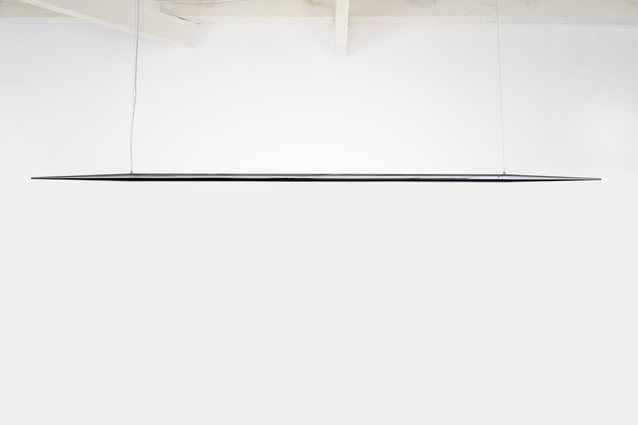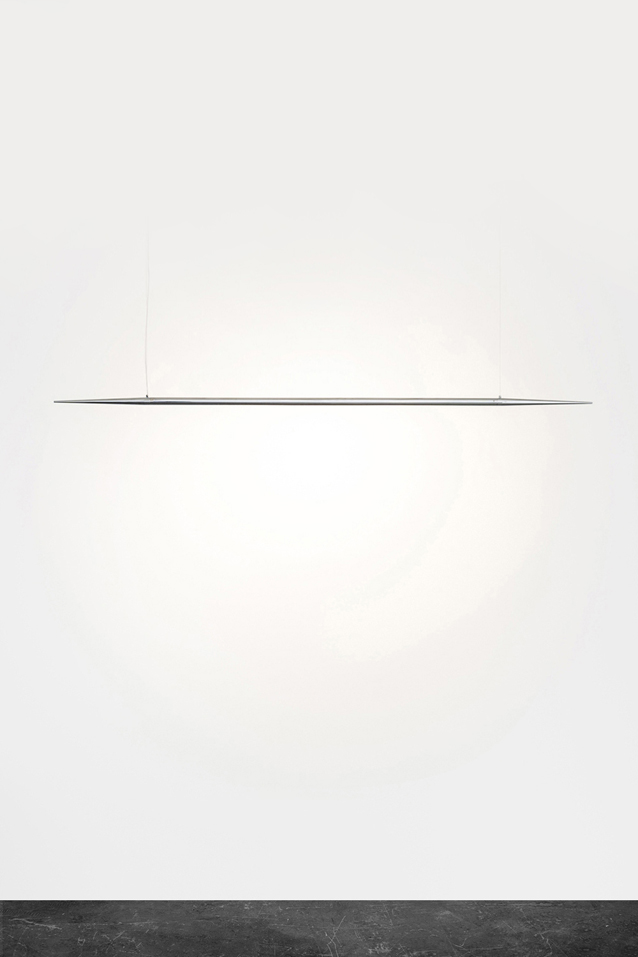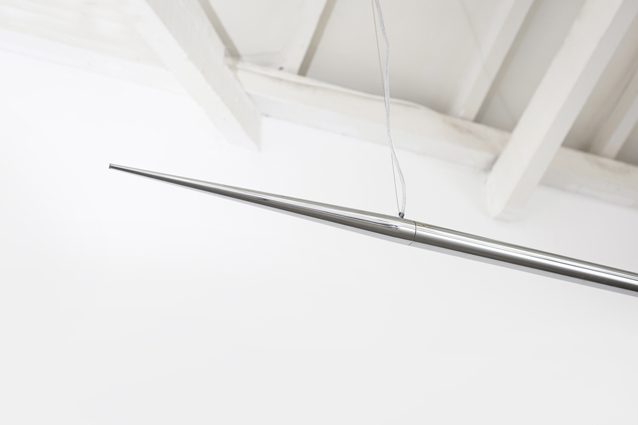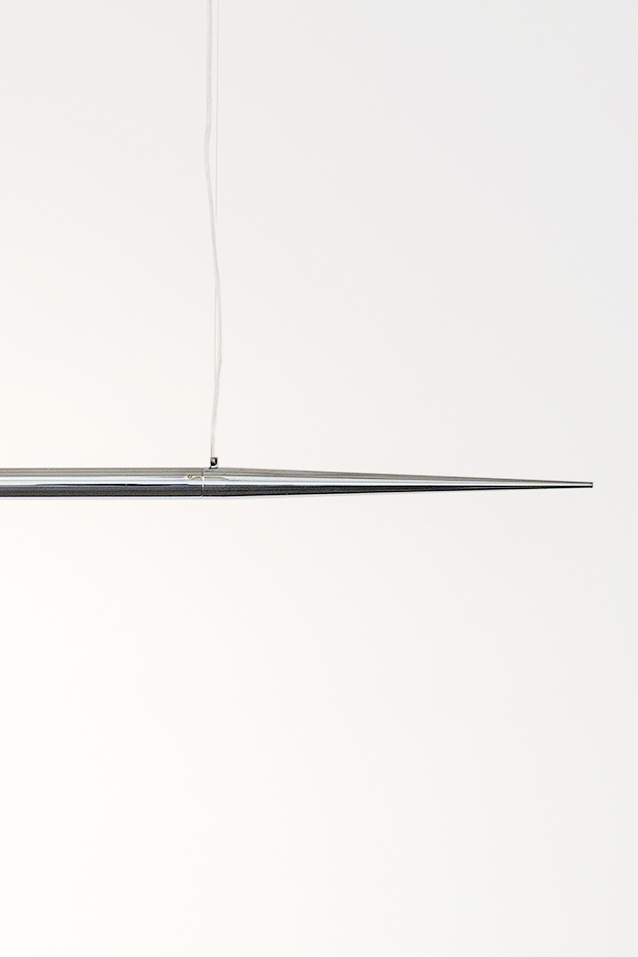 Ferrão Wall