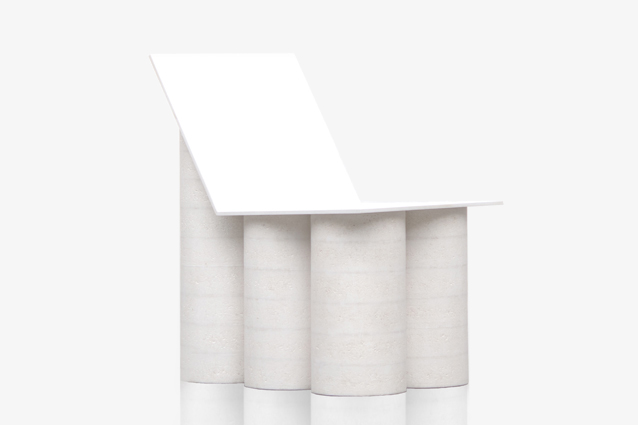 BOLDER chair
destroyers builders
_
Year : 2018
Materials : Textile composite and Chipwood.
Size : H26,77" W23,22" D16,53" ( H68 W59 D42 cm )
Architectural columns are the inspiration in the shapes of Bolder Chair.
The layers of the chipboard discs refer to columns of stone. The diversity in white tones, which can often be seen in old columns are translated into the structure of Bolder Chair. The chair - with its playful shapes and nuances of white - balances between sculptural and architectural forms.

Bolder Chair is made of chipboard and pressed textile fiber board.
The studio embraces the challenge to integrate these industrial and contemporary materials into, human and sculptural objects.


Category : Limited Edition of 8 + 2 AP ( Numbered in the serie and signed by the Artist )